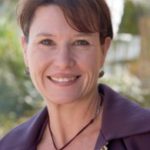 Alison Lee
Alison Lee is currently a partner at the law firm 'Lee Attorneys' situated in Northcliff, Gauteng, which was established in 2000 by Christopher Lee. Alison also runs a successful legal compliance consultancy company, known as Lee's Compliance, which provides advice and opinions on regulatory and compliance related issues. She also trains lawyers and business people on the laws which apply to their operations. Alison has developed and offers, via Lee's Compliance, a one stop compliance solution including a dedicated legal compliance online portal which houses a wide range of compliance related material and information which is customized to suit a client's particular purpose. Alison holds the position of Chief Executive Officer of the Corporate Counsel Association of South Africa (CCASA) which association represents the in-house and corporate counsel profession in South Africa – an appointment that was effective 1 October 2004.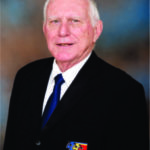 Ben van der Walt
Advocate Ben van der Walt has a BA LLB from UNISA and is currently the Legal Advisor and General Secretary of the South African Parastatal and Tertiary Institutions Union (SAPTU). He was a member of Parliament of South Africa from 1994 to 1999 with representation on the Senate and National Council of Provinces. Until 1995 Ben was, by ministerial appointment, a member of the South African National Training Board and an Assessor for the Compensation Commissioner at the Dept. of Labour. Ben is currently Member of the National Executive of the Federation of Unions of South Africa (FEDUSA). He is also a labour representative on the National Economic Development and Labour Council (NEDLAC) where his Task Team contributions include input as regards the National Minimum Wage, Aquaculture Development and the Agricultural Land Bill.
Elize Third
1st floor, Vyfster Building 18 Duvenhage Street Edleen Kempton Park 1625
Ferdi Hartzenberg
Arina Griesel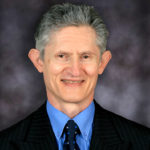 CEO Ivan Israelstam writes a weekly labour law column for The Star newspaper's Workplace, has been a CCMA Commissioner and is the Chairperson of the South African Chamber of Commerce and Industry's Labour Affairs Committee. With over 25 years experience, he brings competitiveness and unique approach to addressing Labour laws.
Jessica Gardner
Working as a marketing assistant at a family business for 3 and a half years. It takes a special person to work at a family business. I have been trying to do short courses partime and handed out my CV but still expectant. They tried to fire me for mid conduct but I hot reinstated and now they are trying poor performance. Anyways that doesn't define me. I am a hard worker tho have also at times been distracted. I am a caring and softish person. I am also a knowledgeable person who also likes to educate myself and grow further in the directions that I want to go in my career. I am also looking and considering and wondering how big is BEE and how is it going to affect the average white lady such as myself when I see others around me getting employed tho I am positive and optimistic that I will get better employment and my business interests will flourish.
Lubabalo Landford
My name is Lubabalo Ngogodo, I'm 32 years old unemployed since 2016 October 8. I believe I was unfairly retrenched with other colleagues by our employer so we need an advice from a labour law expert because we have case against the company on the 27 of august, someone who will look at our statement of case and who will asses the case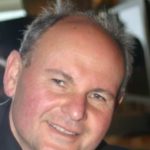 Michael Bagraim
Michael Bagraim completed his LLB concentrating on the political side of legal theory and the development of trained unionism in the western world. This led him into a taxing but interesting career in labour law. Michael was admitted as an Advocate and later as an Attorney in the Supreme Court of South Africa. He completed numerous courses on Industrial Relations and lectures many institutions on Labour Law. Michael is a regular contributor on Industrial Relations and Labour Law to the media, TV, Radio, newspapers and magazines. He is a member of the Labour Law Committee of the Law Society of The Cape of Good Hope and a member of the Cape Town Attorneys Association. He became the President of the Cape Chamber of Commerce & Industry in 2010. Michael Bagraim is now the Shadow Minister of Labour in Parliament.
Olohng Mojalefa
A determined person keen to learn and who wants to get it all that matters regardless of the obstacles. A person who values everyone 's input in a world on labour law debate and complexities.A qualified individual in the Labour Relations Management,have been a fulltime secretary within the mining Industry for the organisation (National Union of Mineworkers).Further a certified personnel pertaining the common law service contract,Experienced on knowledge on LRA,BCEA,EEA and other laws regulating the labour matters.
LABOUR LAW MANAGEMENT CONSULTING cc
Cc Registration No: 2003/017987/23
Chief Executive Officer: Ivan Israelstam
Address: 4 Ottawa Avenue, Robindale, Randburg 2194
Telephone: 011 888-7944
Cell: 082 852 2973
E-mail: ivan@labourlawadvice.co.za