acschuhunexdeo
Andries Pretorius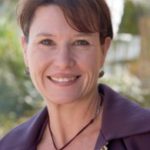 Alison Lee
Alison Lee is currently a partner at the law firm 'Lee Attorneys' situated in Northcliff, Gauteng, which was established in 2000 by Christopher Lee. Alison also runs a successful legal compliance consultancy company, known as Lee's Compliance, which provides advice and opinions on regulatory and compliance related issues. She also trains lawyers and business people on the laws which apply to their operations. Alison has developed and offers, via Lee's Compliance, a one stop compliance solution including a dedicated legal compliance online portal which houses a wide range of compliance related material and information which is customized to suit a client's particular purpose. Alison holds the position of Chief Executive Officer of the Corporate Counsel Association of South Africa (CCASA) which association represents the in-house and corporate counsel profession in South Africa – an appointment that was effective 1 October 2004.
Andrew Phungwayo
1060 Pretorius Street Hatfield PRETORIA 0082
Angy Mutunga
A human rights activist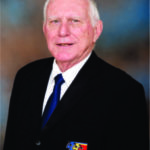 Ben van der Walt
Advocate Ben van der Walt has a BA LLB from UNISA and is currently the Legal Advisor and General Secretary of the South African Parastatal and Tertiary Institutions Union (SAPTU). He was a member of Parliament of South Africa from 1994 to 1999 with representation on the Senate and National Council of Provinces. Until 1995 Ben was, by ministerial appointment, a member of the South African National Training Board and an Assessor for the Compensation Commissioner at the Dept. of Labour. Ben is currently Member of the National Executive of the Federation of Unions of South Africa (FEDUSA). He is also a labour representative on the National Economic Development and Labour Council (NEDLAC) where his Task Team contributions include input as regards the National Minimum Wage, Aquaculture Development and the Agricultural Land Bill.
Anneline Mthethwa
I worked for the department of labour from the year 2000 until 2016
borrniverdebaj
caszosapelo
caucullaydenmi
LABOUR LAW MANAGEMENT CONSULTING cc
Cc Registration No: 2003/017987/23
Chief Executive Officer: Ivan Israelstam
Address: 4 Ottawa Avenue, Robindale, Randburg 2194
Telephone: 011 888-7944
Cell: 082 852 2973
E-mail: ivan@labourlawadvice.co.za