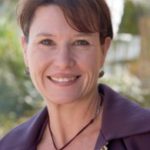 Alison Lee
Alison Lee is currently a partner at the law firm 'Lee Attorneys' situated in Northcliff, Gauteng, which was established in 2000 by Christopher Lee. Alison also runs a successful legal compliance consultancy company, known as Lee's Compliance, which provides advice and opinions on regulatory and compliance related issues. She also trains lawyers and business people on the laws which apply to their operations. Alison has developed and offers, via Lee's Compliance, a one stop compliance solution including a dedicated legal compliance online portal which houses a wide range of compliance related material and information which is customized to suit a client's particular purpose. Alison holds the position of Chief Executive Officer of the Corporate Counsel Association of South Africa (CCASA) which association represents the in-house and corporate counsel profession in South Africa – an appointment that was effective 1 October 2004.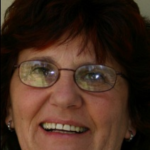 Ingrid Lewin
Admitted attorney Ingrid Lewin has been an Acting Labour Court Judge and Senior Convening Commissioner at the CCMA. She has trained CCMA and bargaining council commissioners and officials, managers, employees, shop stewards and trade union officials in labour law matters. She has been President of the Gauteng Chapter and National Vice President of the South African Society of Labour Law. Ingrid's judgments have been published in South Africa's two major labour law journals.  She is the current author of LexisNexis's online Practical Guidance publications for private and public labour law and edited two publications (IMSSA Arbitration Digest and Employment Law) until they were taken over by Lexis Nexis.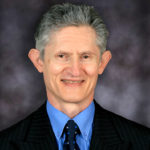 CEO Ivan Israelstam writes a weekly labour law column for The Star newspaper's Workplace, has been a CCMA Commissioner and is the Chairperson of the South African Chamber of Commerce and Industry's Labour Affairs Committee. With over 25 years experience, he brings competitiveness and unique approach to addressing Labour laws.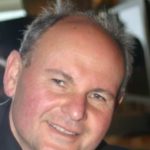 Michael Bagraim
Michael Bagraim completed his LLB concentrating on the political side of legal theory and the development of trained unionism in the western world. This led him into a taxing but interesting career in labour law. Michael was admitted as an Advocate and later as an Attorney in the Supreme Court of South Africa. He completed numerous courses on Industrial Relations and lectures many institutions on Labour Law. Michael is a regular contributor on Industrial Relations and Labour Law to the media, TV, Radio, newspapers and magazines. He is a member of the Labour Law Committee of the Law Society of The Cape of Good Hope and a member of the Cape Town Attorneys Association. He became the President of the Cape Chamber of Commerce & Industry in 2010. Michael Bagraim is now the Shadow Minister of Labour in Parliament.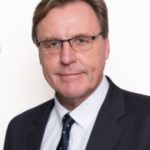 Patrick Deale
Patrick is a practicing attorney, mediator and arbitrator, based in Johannesburg. He focuses on employment law and alternative dispute resolution. He specializes in assisting companies to resolve disputes and conflict with unions and employees. His aim is to find practical solutions before resorting to costly and time-consuming litigation wherever possible. He has worked in law and alternative dispute resolution for 25 years in a wide range of industries and sectors. Patrick Deale can be contacted via patrick@deale.co.za
Advocate Rebaone Gaoraelwe
Advocate Gaoraelwe is the MD and owner of Mukalaha Governance and Corporate Legal Solutions where he does extensive work on IR matters including consulting, investigations, case management, presiding officer and evidence leader work. He is an admitted Advocate and a specialist in regulation and compliance as well as in applied corporate governance. He holds an LLM (Labour Law) Degree from the University of Pretoria, a Higher Diploma in Company law from Wits University, LLB and B.Proc Degrees from the University of Natal (now UKZN) and a Certificate in Public Sector Governance & Strategy from UNISA's School of Business Leadership. Advocate Gaoraelwe sits on the Board of Council for Medial Schemes and is the former Deputy Chairperson of the Council of Tshwane University of Technology (TUT). Advocate Gaoraelwe is an Executive Committee member of the South African Dental Technicians Council and chairperson of its Disciplinary Committee. He can be contacted via rebaone@mukalaha.co.za.
Alex Nair
Alex Nair has an LLB degree from the University of the Witwatersrand and a Collective Labour Law Certificate. He lectures to final year LLB students in labour law and to candidate attorneys in labour law and other fields. He has substantial experience in supervising law students in the Practical Legal Studies Course and in arbitration litigation.
Alex is currently the Candidate Attorney Coordinator at the Law Clinic of the University of the Witwatersrand and is at the coalface of labour law practice.