1st April 2020 at 4:28 pm
#11626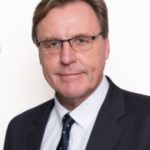 Patrick Deale
Keymaster
DISMISSAL OF STRIKERS FOR CARRYING STICKS AND SJAMBOKS
The LAC would be correct in ruling the dismissal to have been fair if there was evidence to show that any of the individual strikes used their sticks in a threatening manner with intent to cause harm. This would be to distinguish such a person from others who simply brandished them in a non-threatening manner in the uniquely SA tradition which Michael correctly refers to.
In terms of the Dangerous Weapons Act 15 of 2013 a "dangerous weapon" means "any object, other than a firearm, capable of causing death or inflicting bodily harm, if it were used for an unlawful purpose." Section 2 (a) says the Act does not apply to several activities including "Possession of dangerous weapons in pursuit of any lawful employment, duty or activity;" This implies that carrying a stick which could otherwise be used to cause harm during a strike is not in itself an offence.
However, section 3(1) provides that the possession of a dangerous weapon (such as a stick during a strike) under circumstances which may raise a reasonable suspicion that the person intends to use it "…for an unlawful purpose, is guilty of an offence…"
Section 3(2)provides relevant factors which should be taken into account to determine whether a person intends to use the weapon for an unlawful purpose. These include the time and place where the person is found, the behaviours of the person, the manner in which the object is carried and displayed and any other relevant factors.
If the LAC found, in the facts of this case, any significant presence of factors indicating the unlawful misuse of the carried items or factors justifying a reasonable suspicion of the intention of such misuse of the carried items then its decision was correct. If there were no such factors, the Constitutional Court could come to a different decision.