23rd July 2020 at 11:00 am
#11771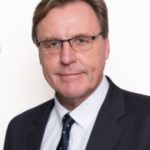 Patrick Deale
Keymaster
No – nepotism probably won't pass muster as discrimination on "any other" or "unlisted" arbitrary ground. This is because the notion of "dignity" has taken on a special meaning in the context of past social injustices – especially in South Africa. It is distinct from nepotism which has been practiced throughout history. It is associated more with corruption and notions of unfairness than discrimination.
The test for Discrimination on unlisted grounds was clearly articulated by the Labour court in
Stojce v University of KwaZulu-Natal and Another (2006) as follows –
"The test is that the differentiation must impair the fundamental dignity of people as human beings because of attributes or characteristics attached to them. Not every attribute or characteristic qualifies for protection against discrimination. Smokers, thugs, rapists, hunters of endangered wildlife and millionaires, as a class, do not qualify for protection.
What distinguishes these groups from those who deserve protection?
The element of injustice arising from oppression, exploitation, marginalization, powerlessness, cultural imperialism, violence and hardship endured by particular groups or the worth and value of their attributes, are qualifying characteristics that distinguish differentiation from unfair discrimination…."