20th October 2020 at 1:43 pm
#11854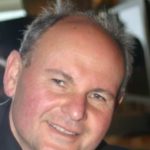 Michael Bagraim
Keymaster
LABOUR BROKER OR CONTRACTOR
It is understood and seems to be the norm that all the Judges tend to lean to define the relationship as one of a labour broker as opposed to external service provider.
Many employers and their clients obviously want the service to be deemed to be an external contractor so that they are not obliged to actually put the people on their list as employees with all the attendant issues arising therefrom.
Often employers slip up when they use the numbers for employment equity to show how many previously disadvantage employees they employ and by counting in those from contracted service providers.
If in fact the contract service provider offers a full turn key operation such as catering or transport then they are truly contracted service providers.
Michael Bagraim