24th October 2020 at 11:43 am
#11858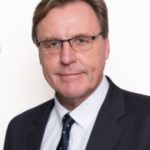 Patrick Deale
Keymaster
Yes –the LAC got it right.
It's evident that the court applied the "dominant impression test" to decide the case. This test seeks to determine who controls the working relationship between the parties.
An independent contractor controls the manner in which a service is provided to a client. An employer controls what work must be done and the manner in which it must be done.
There are different reasons why parties may prefer an independent contractor relationship: a business to minimise the labour law obligations of an employment relationship – and an employee (usually skilled) to minimise the tax obligations in an employment relationship.
The labour court formulated a number of features of a working relationship to assess whether a party is an employee or an independent contractor. The features indicate who has the most control the working relationship.
The features were later codified as 7 indicators and added to the LRA in a new section 200A. An employment relationship will be proved if any one or more of these indicators is shown to exist on the facts of a particular working relationship.
The factors which the LAC considered in the Chep case closely resemble the indicators in section 200A. The dominant impression test revealed that Chep in fact controls the manner in which the work is done. C-Force's attempt to reinvent itself as an independent service provider instead of a hirer of labour was shown
to be a sham.