18th November 2020 at 2:49 pm
#11882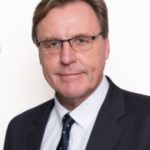 Patrick Deale
Keymaster
No – the employer was wrong. An agreed retirement age is equivalent to the expiry date of a fixed term contract. If the employer allows the employee to keep working after the expiry date, the employee must be treated as a permanent employee. The employer impliedly waives the expiry date of the retirement age or the end date of the FTC as the case may be.
So the employer waived the retirement age of 60 in this case study. So the three employees remained as permanent employees and were entitled to their rights under the LRA. This included the right to a fair retrenchment process.
It follows that s187 (2)(b) did not protect the employer after the employees passed the age 60. Quite the contrary: the employer could be penalized for using their age to select the three for retrenchment. This would constitute discrimination based on age. Their dismissals would thus be automatically unfair and expose the employer to payment of 24 months' compensation to each of the three.