23rd February 2021 at 2:13 pm
#12042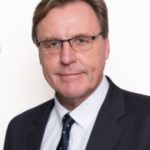 Patrick Deale
Keymaster
Yes, I think the court would have interpreted the "forced leave" differently because of the lockdown.
I agree with Michael's take that van Vuuren's case was a kind of "suspension" for operational reasons. The same principle could apply in the case of employees being forced to take leave because of the lockdown.
The reasons for both would be operational requirements – but the causes would be different. The cause in van Vuuren's case was for reaching retirement age – an internal policy. The cause for other employees was the lockdown – a statutory intervention.
Another difference was the provision of TERS in the lockdown to help compensate for the forced leave. It effectively recognized that employees could face forced "suspension" due to exceptional circumstances during the lockdown. TERS was not available in the van Vuuren case – nor was UIF because he was still employed.
A court would probably consider these differences and come to a different conclusion to the one in van Vuuren's case.