25th February 2021 at 1:30 pm
#12049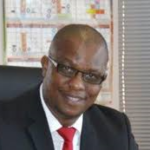 Cameron Sello Morajane
Keymaster
I have noted the comments made by Ingrid and Michael. I think Michael summarised it nicely and gave a response to the question. There is nothing in the BCEA that gives power to an employer to require an employee to take leave. The limited power that the employer has is determining the timing mainly due to operational needs. Its not necessarily a power issue. It has nothing to do with whether an employee can be forced or not. Sometimes, if not most of the time, it helps to read the section in its entirety in order to determine the purpose of the provision on leave. In this case in point for example, section 20(10)(a) which precedes the section that deals with what we are debating, promoted consensus when it comes to leave. If there is no consensus then it can be taken at a time to be determined by the employer( I note the conjunction "or" between subsection). This section does not promote or encourage power play ( or coercive power by employer) but consensus. The same applies to section 21 on pay for annual leave; leave pay must be paid at the start of leave unless there is an agreement in which case it must be paid on usual payday. The provision in section 21( 2) is peremptory. It encourages consensus.
The whole debate turns on the overall purpose of leave. Its rest. And be paid while at rest. There must be a balance between the operational requirements of the employer on the one hand, and the need for compulsory rest that the employee must enjoy. You cant trade on rest( see section 20(11)) of BCEA.
Ingrid referred to the TERS directives. We can add the regulations issued in terms Disaster Management Act. There is no directive or regulation that can override a statute. It will be ultra vires. The use of the of the word require in the directive suggests that the employer has this power. It does not. The directive cannot give this power to any employer. All powers in terms of leave are regulated in terms of BCEA. You cannot be required to take leave in terms of section 20(10) o the BCEA. We have settled that.