27th May 2021 at 12:38 pm
#12240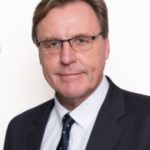 Patrick Deale
Keymaster
Yes – the LAC probably did get it right. I say "probably" because the decision was made on a very technical interpretation of the inter-relationship between sections 41(2) and 84 of the BCEA. Section 41(2) specifies severance pay as 1 week for each year of completed service. Section 84 defines "continuous service" for the purpose of calculating the amount of severance pay. It says "continuous" service means uninterrupted service with one employer. But it allows a break in service up to a maximum of 12 months.
Barrier's employment continued seamlessly after he reached the retirement age of 65. He was retrenched 4 years later and accepted a VSP. His severance pay was calculated for the period after the retirement age and to the date of retrenchment. He reserved his rights to claim severance pay for the period before his retirement as well. The CCMA arbitrator said he was entitled to the period before retirement.
The Labour Court disagreed. It said the period before retirement age did not count because his employment contract had ended on the reaching retirement age.
The LAC said this was wrong – it concluded that both periods before and after the retirement age should be counted. This was because it was "continuous" service as defined in section 84. The employer was ordered to pay severance pay for the period before and after the retirement date.
It is notable that the reason for termination in this case was retrenchment. So the LAC's focused correctly on the interpretation of the BCEA sections in the retrenchment situation. But what if the reason for termination was not retrenchment – but simply notice of termination for reaching the retirement age? Sections 41 and 84 would not be applicable. There would be no need to consider issues of continuous service or severance pay calculations. This may be a viable and cheaper option for employers?