13th August 2021 at 1:08 pm
#12369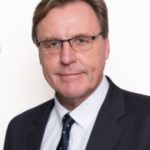 Patrick Deale
Keymaster
The phrase is not intended to be a formal legal definition of who is an employee. The formal definition of "employee" is contained in the LRA definitions.
Instead, the phrase is used in the context of one of 7 factors to consider when assessing whether a person is "presumed" to be an employee based on circumstantial evidence. Evidence of any one or more of the factors would be enough to prove the existence of an employment relationship.
The factors appear in both s83A of the BCEA and S200A of the LRA. They serve as a set of indictors which could create the "general impression" that an employment relationship exists between the person and the organization.
Some practical examples which could indicate that a person is "part" of an organization are if the employee has a company email address, uniform, petrol card, direct office phone extension number, name-tag etc.