21st September 2021 at 1:41 pm
#12426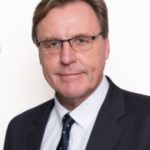 Patrick Deale
Keymaster
Yes – the resignation did "expire". The employer waived the right to terminate A's employment during the notice period.
They both impliedly agreed to continue the employment relationship with no fixed term – so indefinite employment resumed. The only difference in the continuation was A's changed "odd job" role instead of his previous management role. This was effectively a demotion by mutual agreement.
As a permanent employee, A enjoyed the full protection of labour laws. This included the right to a fair retrenchment procedure.
I disagree with the view that LIFO was justified to bump B out of his job simply because A had longer service. A had impliedly waived his right to the managerial job and had accepted his demotion. It would be unfair to revive A's right to his old managerial job at B's expense.
The employer would not have hired B to replace A when he resigned. A made a choice – and he should be bound by it. He can't expect the employer to hire B and then retrench him because A's plan to emigrate did not go as planned.