3rd October 2021 at 1:56 pm
#12437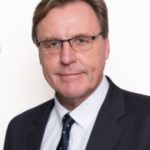 Patrick Deale
Keymaster
The employer would be protected. The purpose of the 6 month right of first refusal is to demonstrate that the employer had a genuine need to retrench the employees.
The practice of including a preferential re-employment clause in retrenchment agreements probably had its origins in retrenchment negotiations with unions. The practice found its way into the LRA as one of the issues for consultation between management and employees in the s189 retrenchment procedure.
This is evident from s189(3)(h) of the LRA. It requires an employer to consult with relevant parties and to provide information about –
" the possibility of future re-employment of the employees who are dismissed."
This creates a statutory obligation on an employer to at least consider the possibility of including a re-employment clause in the retrenchment agreement. It does not make it compulsory to agree to such a clause -nor does it specify a period.
Six months has become the accepted norm as a reasonable period. If parties agree to six months or a shorter or longer period – they'll be contractually bound by it. Neither party to the contract would have a right to reduce or increase the period without the other party's consent.