24th October 2021 at 12:56 pm
#12458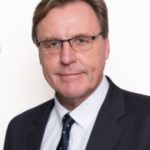 Patrick Deale
Keymaster
Yes – the employer would in my opinion be entitled to dismiss them. At the moment, there's no specific law which expressly permits or prohibits a mandatory vaccination rule. Nor has there been a test case in the CCMA or the Labour Court on whether and in what circumstances, a dismissal for refusing to comply with a mandatory rule would be fair or unfair.
However, the trend towards science-based mandatory vaccinations at national and global levels will undoubtedly accelerate. So it's reasonably safe to bet that the weight of public interest and policy will far outweigh the weight of individual constitutional rights. They are not unlimited.
An employer can legitimately introduce a mandatary vaccination rule. This requires a proper OHSA workplace risk assessment, reasonable measures to accommodate vulnerable employees and consultation with relevant stakeholders. If so, the rule would be reasonable in the interests of the greater good. And it would justify dismissal of employees who refuse to take the jab.
Individual resisters will increasingly be marginalized from social events, public gatherings and the workplace. In the end, they will have to bear the consequences of their personal choices.
uoesy statute is is an opinition