9th February 2022 at 2:37 pm
#12610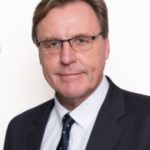 Patrick Deale
Keymaster
Yes – they are protected by basic labour laws such as LRA fixed term contracts, BCEA minimum conditions and health and safety regulations. But they're probably not protected against unfair dismissal.
The LRA only excludes military and state security employees – s2. The BCEA s3.1 also excludes state security employees but also merchant shipping employees and unpaid volunteers serving a charitable cause.
The BCEA does apply "…to persons undergoing vocational training except to the extent that any term or condition of their employment is regulated by the provisions of any other law" s1 (2). So, if a trainee or intern is not covered by any other law, such as those for medical interns, they're covered by labour laws.
S198B (3) of the LRA implies the existence of an employment relationship. It says "…an employer may employ an employee on a fixed term for longer than three months or on successive fixed term contracts." Labour laws apply when there's an employment relationship.
One of the justifiable reasons for fixing the term of a contract and renewing it is when the employee is a "student or recent graduate" who's hired to get work experience. So, if they're not soldiers, sailors, volunteers or trainees covered by a specific training regulation – they're covered by labour laws.