8th March 2022 at 11:54 am
#12634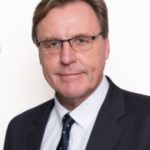 Patrick Deale
Keymaster
The factors are expressed in the rest of the definition of a "workplace" in s213 (c) –
"If an employer carries on or conducts two or more operations that are independent of one another by reason of their size, function or organisation, the place or places where employees work in connection with each independent operation, constitutes the workplace for that operation".
The Constitutional Court considered how these factors should be applied in AMCU v Chamber of Mines & Others (CCT87/16/ [2017] ZACC 3 (21 February 2017).
The Chamber represents mining companies in wage negotiations with NUM, Solidarity and UASA who have majority membership in the gold sector. AMCU had a majority at 5 mines but not across the whole sector. It wanted to negotiate wages for its members at the 5 mines where they had majority membership. It claimed that each mine was a "workplace".
The employers said No. This was because AMCU's members were bound by the collective agreement covering the whole gold sector in terms of s23 (1) (d) of the LRA.
The CC agreed with the Chamber and earlier rulings of the LC and LAC on this point. It said that the primary factor is "functional organization" – "location" is a secondary factor.
A workplace is where employees work collectively. It's not a place where a single employee works. And it may be a single location or a number of locations. The factors to determine the "functional organization" of an operation are the independence of the operation and its size, function, and organization.
On the facts of the AMCU case, the CC found that the 5 mines at which AMCU had majority membership, were not independent operations. Each mining company constituted a single industry-wide workplace. This was even though some of the companies had concluded separate recognition agreements with AMCU at individual mines,