23rd April 2022 at 10:36 am
#12699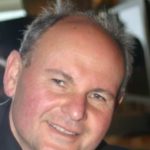 Michael Bagraim
Keymaster
Thank you for your mail Monday 11 April 2022. Items 2(3) and 2(4) are interesting but if you look carefully it specifically says that "the non obligatory provisions of the Code may be justified in appropriate circumstances". Unfortunately the Section 12(6) appears to be an obligatory clause as it uses the word "must". I believe that this will be struck down by a court as soon as it is challenged.
The Code is not a guideline on obligatory clauses and not a guideline in that Section 2.3 says that the Code advances in interpretation and should be applied unless the interpretation is reversed by decision of the court. I suppose the word "should' does give many employers an out in certain circumstances.
The word "must" has created enormous problems and, although employers won't follow it, there will have to be a court case in due course.