3rd August 2022 at 2:58 pm
#12815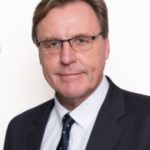 Patrick Deale
Keymaster
No, the contractor has not acted within the law.
The change in the shift system is an operational requirement. The law requires an employer to consult with their employees about how an operational change will affect their conditions of employment. The purpose is to take whatever reasonable measures or alternatives may be available to preserve the employees' existing conditions.
The contractor can't simply change the conditions unilaterally. Nor can they threaten disciplinary action if the employees don't accept the change. If there are no reasonable alternatives or other jobs available for the affected employees after genuine consultation, the contractor may only then be able to terminate the employees for operational reasons.
This would be possible regardless of the 5-year fixed term contracts and the absence of any reference to the contractor's right to change the shift system.