18th March 2023 at 10:30 am
#13317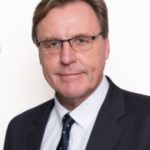 Patrick Deale
Keymaster
The protection of confidentiality does not cover misconduct by any party during the conciliation. If it did, the legitimacy of the conciliation process as a forum for good faith dispute resolution would be severely damaged. It can't be used as a shield for commit wrongdoing.
An aggrieved party could report a Commissioner who uses threats to coerce a party into signing a settlement agreement to the Director of the CCMA. This would initiate an investigation to examine available evidence of alleged misconduct. And the complainant could make an application to the Labour Court for an order to have the settlement agreement set aside.
The main evidence would be testimony of parties about what they saw and heard in the conciliation. Contemporaneous notes of threats could be used to corroborate the oral evidence. So could any secret audio recording which a party may have made during the hearing.
It's inherently difficult to prove coercion. So the odds are stacked against the complainant from the start to prove it on a balance of probabilities. The legal principle "caveat emptor" or "let the signer beware" is the most immediate legal hurdle to overcome. And there's the instinctive perception that the complainant's real problem is "signer's remorse" and is looking for a way to nullify the agreement to escape liability.