22nd March 2023 at 5:31 pm
#13319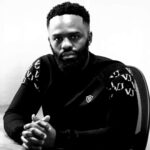 Ali Ncume
Keymaster
It is possible for the content of the conciliation meeting, even if same was off record, to be used as evidence. The amended rules of the CCMA which came into effect on 1 March 2020, in particular Rule 16, provides that:
(1) Conciliation proceedings are private and confidential and are conducted on a without prejudice basis. No person may refer to anything said at conciliation proceedings during any subsequent proceedings, unless the parties agree in writing or as ordered otherwise by a court of law.
(2) No person, including a commissioner, may be called as a witness during any subsequent proceedings in the Commission or in any court to give evidence about what transpired during conciliation unless as ordered by a court of law or a Commissioner conducting an arbitration.
Therefore, in the event the employee alleges that he or she was coerced into signing the agreement, the Labour Court does have the authority to make an order directing the parties to the conciliation to disclose the content of the conciliation meeting i.e. what happened during conciliation. That information would be material in determining the validity of the settlement agreement and therefore the Labour Court may order such evidence to be admitted.