20th September 2018 at 11:43 am
#7821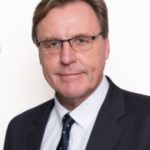 Patrick Deale
Keymaster
I agree that the representative can be an external person. There are several reasons for this view.
Firstly, the LRA makes no reference in the body of the Act to representation in disciplinary or incapacity inquiries – except the need to inform a union when one of its shop-steward is facing an inquiry. However,the LRA Code of Good Practice: Dismissal (Schedule 8) fills the gap by stating that an employee "…is entitled to the assistance of a trade union representative or fellow employee" [Section 4 (1)]. The effect of creating this limited right of representation and restricting it specifically to a union representative or fellow employee, is that it necessarily excludes someone, such as an external lawyer, who is not a union rep or fellow employee.
Secondly, and unlike inquiries, the LRA does make specific reference in the body of the Act [s189(1)(d)] to representation in retrenchment consultations. This gives it more legal "force" compared with inclusion only in a practice. Also unlike inquiries, it does not restrict representation to only union representatives and fellow employees. There must be a reason for this deliberate difference. It must be that representation is not restricted to internal persons. And by implication, it does not exclude external representation.
Thirdly, the rationale for the differences can be explained by the differences between the reasons for disciplinary and incapacity inquiries on the one hand and the reasons for retrenchment consultations on the other. The reasons for the former have to do with the fault or the incapacity of the employee. The reasons for the latter have to do with the operational needs of the employer – not the fault of the employee. For this reason, the right to external representation in a retrenchment consultation serves as an appropriate counter-balance to the employer's significant right to effect changes in its business for operational reasons which could lead to job losses.