11th October 2018 at 11:31 am
#7858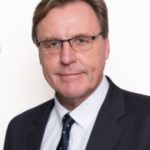 Patrick Deale
Keymaster
October 2018
LLOT: Is legal representation allowed in Disciplinary Inquiries?
There is no automatic right to legal representation in internal disciplinary Inquiries or in dismissal cases before the CCMA which concern misconduct or incapacity.
This conclusion follows by necessary implication from a precedent setting case decided after the 2005 Molope case by the Supreme Court of Appeals (SCA) in September 2013.
The Law Society of the Northern Provinces (LSNP) took the Department of Labour to task in the High Court to claim that Rule 25(1) (c) of the CCMA Rules was unconstitutional. It claimed that the Rule discriminated unfairly against attorneys' constitutional rights concerning the free choice of their profession which denied LSNP members work.
The High Court agreed with the LSNP and declared the Rule unconstitutional and invalid. However, the SCA overruled this judgment and confirmed that the Rule is not unconstitutional. It said the LSNP's complaint that the exclusion deprived attorneys of work was not a valid reason to find the Rule unconstitutional. It follows from this judgement that the same reasoning would apply to internal disciplinary inquiries. In other words, it is not unconstitutional to exclude legal representation in inquiries.
However, this is not the final word on the right to legal representation. The Supreme Court of Appeal in two cases found that the Chairperson of an inquiry has the discretion to decide whether legal representation should be allowed in a particular case. This is despite a condition in an employer's Disciplinary Code and Procedure which prohibits legal representation…as most do.
The SCA said the Chairman may deviate from the Code, not only because a Code is a guideline, but also because as a matter of fairness and justice, the need for flexibility to allow for legal representation is required to meet the constitutional imperative of fairness. The Chairman must consider the factors set out in Rule 25 (1) (c) in exercising the discretion.