3rd November 2018 at 11:23 am
#7882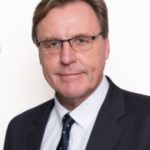 Patrick Deale
Keymaster
In Private
An employee would be protected if he is found at work with a small quantity of cannabis in his pocket for personal use – because it would qualify to be "in private". More so if the employee found a private spot out of sight from other employees and on the employer's private property to smoke a joint…in private.
Policies
However, an employer also has rights – and they have a public interest character to them. They include the interests of other employees, risks to safety, productivity etc.
And there are existing examples of how employers already limit individual rights in the workplace environment. Bans on guns or the use or possession of alcohol and drugs, including dagga in the workplace are already well accepted limitations on the rights to use them elsewhere. There's no reason why the Con-Court judgement changes the legitimacy of such a policy just because it has added cannabis to the range of things an employee can do outside the workplace but not in it.
Effects and Testing
What about an employee who comes to work after using cannabis in private before or outside the workplace? How do you test if he or she is "stoned" at work? Employers already use biological blood and urine tests to assess if an employee has consumed alcohol or drugs. Medical evidence shows that alcohol stays in the blood stream for about 24 hours and cannabis stays for much longer – for about 21 says.
And employers have practical physical tests to easily assess if an employee is "under the influence" of alcohol or other "intoxicating substances" – bloodshot eyes, slurred speech, unstable etc. But it's not so easy to assess if an employee who tests positive for using cannabis is "under the influence". This calls for a scientifically validated test to assess if an employee is stoned at work and thus liable for disciplinary action. Hopefully a generic test will emerge from the pending regulations.
Conclusion
An employer will still be entitled to apply its existing policies and rules, including tests, which prohibit and detect the use and possession of substances such as cannabis at the workplace. If an employer does not have an existing policy, it would be prudent to formulate one in consultation with employees so there's no uncertainty. In the absence of a clear rule, employees may test the boundaries of their new found rights by lighting up at work.