3rd November 2018 at 2:55 pm
#7884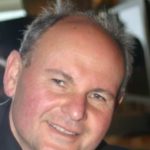 Michael Bagraim
Keymaster
DAGGA AND WORK
With the advent of the recent Constitutional Court judgment and the increased use of cannabis we are finding many employers being faced with employees who feel that they may now partake in cannabis as it is "legal". It must be known the Occupational Health and Safety Act specifically says that no employer may allow any person to enter or remain in the workplace if they appear to be under the influence of liquor or drugs or to be in possession or partake or offer other persons intoxicating liquor or drugs. This injunction is incredibly far reaching and is in no way negated or changed by the court ruling. Each and every employee must be made aware that being under the influence of marijuana at work could lead to accidents and if detected will lead to disciplinary enquiries which will probably lead to dismissal. More often than not, the effects of dagga remain in the system longer than alcohol and do in fact impair the individual user. The danger that does exist at the workplace is vastly exacerbated when someone has been using dagga. We also often see that dagga is smoked together with other drugs which makes it a lot more dangerous at the workplace. Cannabis is classified as a hallucinogen which does often translate into a depressant for the central nervous system. Dagga can affect performance and safety and for all intense and purposes is dangerous when a person has to use machinery or is expected to drive. Most results show us that dagga does affect motor coordination and reaction time.
Just because the smoking and partaking in the ingestion of cannabis is now legal it does not make it legal at the workplace. Depending on the amount of dagga taken the effects could last anything up to twelve hours especially if ingested and not smoked.
Employers need to ensure that they have policies in place carefully outlining the negativity of alcohol and drugs and these policies should outline the disciplinary action that will be taken if the presence of the drug is detected. These workplace policies must be made known to each and every employee and it is recommended that these employees personally sign copies of the policies to indicate that they know and understand the policy and that they will abide by the rules. An employee will not be able to use the defence that the dagga is now legal. Alcohol, being legal, does not excuse any employee of arriving at work and being intoxicated. Even the possession of dagga at work should lead to a disciplinary enquiry. It is well known that after alcohol dagga is probably the most abused substance in South Africa.