20th November 2018 at 3:49 pm
#7900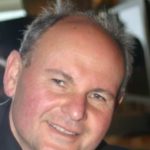 Michael Bagraim
Keymaster
TIME ALLOWED BEFORE DISCIPLINARY HEARINGS
The practice and regulations have always recommended 48 hours. In order to give less than that the parties would have to agree, and such agreement should preferably be in writing.
However, 48 hours might be absolutely impractical in situations where the issues are complex, the evidence needed is varied and witnesses are unavailable.
It is recommended that employers objectively assess the nature of the dispute and carefully analyse how much work an employee has to do in order to effectively defend him or herself.
My experience has been that the employer would engage with the employee and or the employees representatives in order to take into account their input with regard to the timing of a disciplinary hearing.
MICHAEL BAGRAIM
BAGRAIMS ATTORNEYS
20 November 2018