20th July 2019 at 1:22 pm
#8292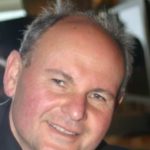 Michael Bagraim
Keymaster
AUTOMATICALLY UNFIAR DISMISSAL? – RETRENCHMENT FOR REFUSING SHORT TIME
This particular outline doesn't appear to be short time as we know it from the bargaining councils. In essence, the full time position has become redundant and is alternative to the redundancy, people are being offered a different position consisting of a three day week.
The Company needs to follow a true section 189 process as it doesn't appear to be a situation where the low order book was only for a short period of time.
If that is the case I don't believe that would be an automatically unfair dismissal.