31st July 2019 at 10:01 am
#8300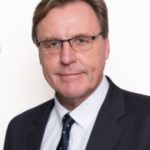 Patrick Deale
Keymaster
I agree with Michael's analysis that the jobs became redundant because the managers refused to accept the 3 day week. This made the retrenchments necessary for operational reasons.
The Labour Court recently considered a similar issue in Numsa vs Trident Steel . The Court said it first had to decide what the real reason for the dismissal was. The purpose was to determine whether the dismissals were for operational requirements or if they qualified as an automatically unfair dismissal in terms of s187 (1) (c).
It said three elements must exist for the dismissals to qualify as an automatically unfair dismissal. –
1. There must be clear evidence of a demand,
2. There must be a refusal to agree to that demand, and
3. The dismissal, objectively viewed, must be as a result of that refusal.
The Labour Court found in the Trident Steel case that these elements did not exist. The real reason for the dismissals was for operational reasons which made the dismissals substantively fair.