9th November 2019 at 9:02 am
#8773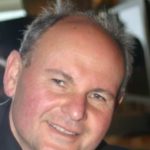 Michael Bagraim
Keymaster
DO ILLEGAL WORKERS HAVE LABOUR LAW RIGHTS IN SA?
All workers have labour rights in South Africa. Regardless of whether they are illegal or whether the work they are doing is illegal. This specifically was underlined in an early case where a prostitute had taken her unfair dismissal to the Labour Court after the CCMA had ruled there was no jurisdiction.
We have on many occasions raised the issue about the lacuna in the law whereby an employer would have to request an individual who had no work permit to leave the premises because of our immigration laws. These individual do in fact go to the CCMA and claim unfair dismissal and quite rightly they are entitled to damages if no proper process was followed.
Our constitution is absolutely clear in that it doesn't discriminate against any type of employee.
MICHAEL BAGRAIM
Bagraims Attorneys
7 November 2019