27th January 2021 at 10:34 am
#11927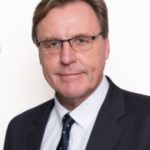 Patrick Deale
Keymaster
Yes the CCMA was correct on the facts of the case. The Labour Court and LAC cases show that a distinction must be made between 3 possible factual scenarios in a case where the employee continues working after the normal retirement age.
Scenarios
1. The employer and the employee agree to a later retirement date.
2. They agree that the employer can decide when the later retirement date will be.
3. They do not agree on a later retirement date or how it will be decided.
The employer would be protected by Section 187(2)(b) in scenarios 1 and 2 but not in scenario 3.
In scenario 3, the termination of employment would qualify as a "dismissal" if the employer simply gave notice of termination for having past the normal retirement age. The employee would be entitled to the same rights of procedural and substantive fairness as any other permanent employees. The termination without following the requirements for a fair dismissal could potentially constitute an automatically unfair dismissal based on age.