18th February 2021 at 4:18 pm
#12021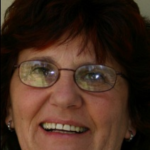 Ingrid Lewin
Keymaster
INGRID LEWIN – FORCED TAKING OF LEAVE
The directive regarding the Covid 19 TERS scheme sets out the following as its purpose:
"2.1 To make provision for the –
(a) Payment of benefits to workers who have lost income or have been required to take annual leave in terms of section 20 (10) of the BCEA due to the Covid 19 pandemic."
In the early stages, I recall a statement of the Department of Employment and Labour urging employers not to force employees to use their annual leave but rather to apply for TERS benefits. From this, and the purpose of the fund as described in the directive (above), I have understood that employers can require their employees to take paid annual leave and can claim for a reimbursement of some of the money from the TERS fund which has now been extended to 15 March 2021.
In UASA obo Members v Impala Platinum Limited (JS409/18) [2020] ZALCJHB 116 (21 January 2020) the employer compelled employees who did not participate in a five month strike to take accrued and future annual leave and then deducted remuneration equal to the non-statutory days to which they were entitled in terms of their contract of employment. The Labour Court determined that Section 20(10)(b) of the BCEA gives an employer a discretion to determine the time when employees take annual leave under the Act, when this hasn't been agreed, but the BCEA does not give the employer that same discretion in respect of additional leave granted over and above the statutory minimum entitlement.