13th April 2021 at 6:13 pm
#12160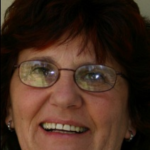 Ingrid Lewin
Keymaster
CAN RETRENCHEES WAIVE THEIR RIGHTS TO SEVERANCE PAY?
This is a difficult question. I think I would tend to agree with Michael unless an employer could invoke the contractual claim of "impossibility of performance". Or in terms of a suspensive condition in the retrenchment agreement that the employer will pay the severance when in a financial position to do so adding that the employer agrees to full disclosure of its financial position monthly.
However, a practical way to address the issue of severance where the employer simply does not have the money, is to enter into a mutual termination agreement (along the lines of Patrick's suggestion) with the employee (so that the employee can claim ordinary unemployment insurance benefits) on terms that as soon as the employer is financially able to do so, the employer will re-employ the employee on the same terms and conditions without loss of service. On this basis, the termination would not amount to a dismissal as defined in the LRA because the termination would be by agreement.
Ingrid Lewin