16th August 2021 at 11:48 am
#12371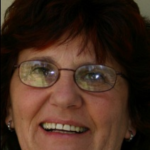 Ingrid Lewin
Keymaster
I agree with Michael … it is very hard to pin down a precise definition of "part of the organisation". At best I believe it would require the application of the dominant impression test:
Quote from John Grogan's Workplace Law 13th edition
The LAC has accepted that the 'dominant impression' left by the contract and the actual working relationship is the final determinant of the legal nature and consequences of the relationship.
The 'dominant impression' test means what its label implies: the contract and relationship built on it must be examined as a whole to determine whether the impression left looks more like an employment relationship than like something else.
While it is impossible to compile an exhaustive list of 'factors' to be taken into account, the more significant are the employer's right to select who will do the work, the power to terminate the relationship, the employee's obligation to work for a given time and for certain hours, whether remuneration is paid for time worked or for a particular result, whether the employer provides the employee with tools, equipment and office space, and whether the employer has the right to deploy the employee as it sees fit.