9th December 2021 at 6:24 pm
#12516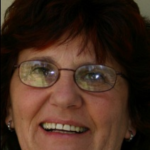 Ingrid Lewin
Keymaster
There was no basis for the employer to not restore the accountant's salary. The fact that the employer is saying the reason for not restoring the accountant's salary is because the accountant's normal salary was "too high" indicates that the agreement for the reduction was abnormal for everyone and that the intention was to restore everyone's salaries once things normalized post lockdown.
.
In order to be disciplined the accountant must have know or ought to have known that by opening the email he would be disciplined. Thus, If the accountant knew, before he opened the email what it contained and that he was not authorized to read the content and that he knew, by doing so, he would face disciplinary action, then, yes, he should be disciplined. Otherwise, no.
The person who should be disciplined for gross negligence is the Financial Manager for making the mistake which has had consequences.