28th March 2017 at 2:07 pm
#5932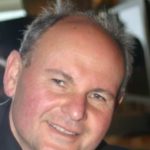 Michael Bagraim
Keymaster
Although Section 198B of The Labour Relations Act gives 9 justifications for conclusion of fixed term contracts these justifications are not limited in any way and certainly it appears that the 9 justifications are merely guidelines. However, I don't believe that probation would be a justification for a fixed term contract. In essence probation is a specific written clause entered into between employer and employee in order to justify a set of circumstances to endorse permanent or even short term employment. The reality is that probation could be added into fixed term contracts or any contract of any nature culminating in employment on a permanent basis. Probation in our law is specifically incorporated into contracts to enable parties to assess whether the contracts ought to become of a permanent nature or of a specified term of employment. This probationary clause would allow parties to explore their suitability to each other. Probation itself comes with various plights and duties, this must be adhered to in order to ensure that the probationary clause is properly implemented.
My experience has been that probation has to be included in all contracts whether they be of a specific term or of a permanent nature. The fixed term contract will still have to be justified in terms of Section 198B regardless of the introduction of a probationary clause. Michael Bagraim
Yes I think it can be used as a justification- but not in the strict sense of 198B. Although a probationary trial period does not fit any of the 9 justifications, there's no reason in principle why an employer can't use a 3-month FTC to test the employee's performance – and thus use it as a probationary period. The 198B justifications don't apply in the first 3months – so the parties can contract on terms they agree.
It gives the employee the same chance to prove his or her value as a probationary period would – and it's less risky for the employer. Patrick Deale